LAHORE, APRIL 2019: CCL's Consumer Health team recently joined hands with University of Central Punjab (UCP) to organize a colorful and fun-filled Nisa Night at the UCP campus. Nisa Society has been organizing Nisa Night for the past seven years with an aim to celebrate womanhood. The event which was attended by over 5000 women was one-of-a-kind which gave opportunity to every girl in the varsity to enjoy freely. Nisa Society is dedicated to women empowerment, a society that provides a platform to UCP girls to showcase their talent. NISA is responsible to organize functions and seminars mostly related to women.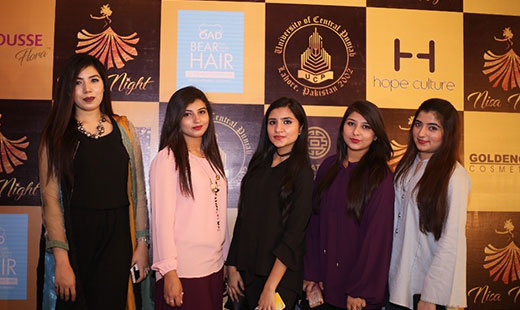 "It was a wonderfully engaging platform to discuss hair and hygiene problems and associated product benefits. Diversity and inclusion are our priority areas to support a diverse workplace and leverage the effects of diversity to achieve a competitive business advantage," remarked Salman Asif, Brand Manager, CCL.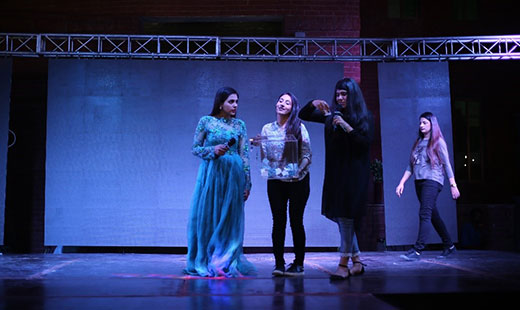 It included singing and dance performances by students, a glamorous fashion walk, exciting games and other such activities including theatrical performances, standup comedy, food stalls and stands of various women entrepreneurs, i.e., food, baking, fashion, makeup, nail art, mehndi and skin care products.
CCL had set us a stand to promote Once A Day Bear Hair and Biomousse Flora. As part of engagement activities, a long-hair competition was held and the winner got a free OAD Bear Hair bottle. Incidentally, random questions were asked to visitors for participation in a lucky draw for surprise gifts.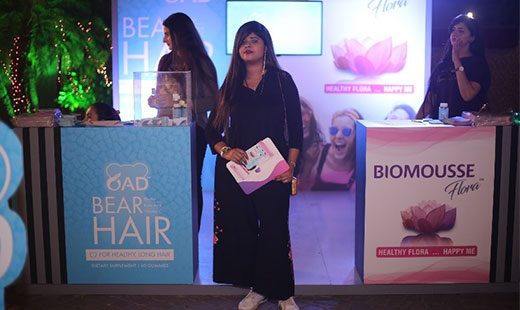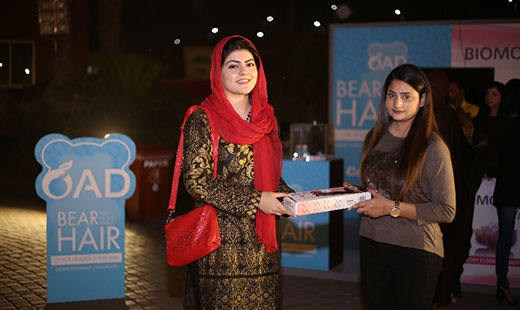 ---